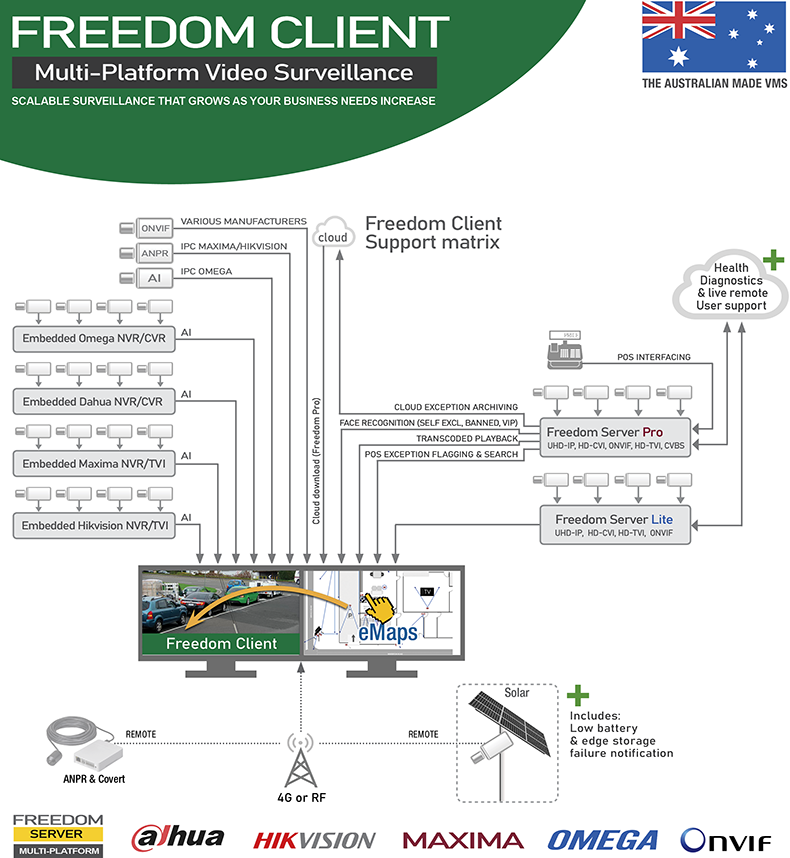 Freedom Surveillance© VMS
Freedom VMS (Video Mangement Software) is developed in Melbourne, Australia and is designed to be
MP-CCTV compliant.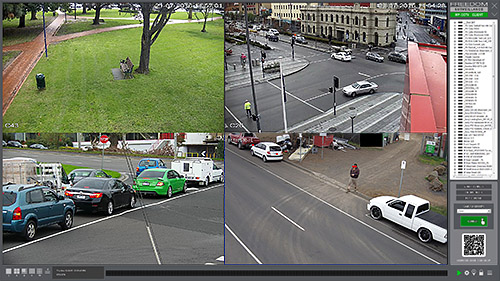 Supporting all major CCTV technologies, including HD⁄UHD-IP, HD-CVI, HD-TVI, HD-SDI, AHD and CVBS. One of the unique features of Freedom© is known as
'E-map Playback' which allows the user to select cameras to playback from a visual map interface, instead of the usual camera list, in which the user must have prior knowledge of what cameras are where, before selecting the camera. Other improvements in the user interface makes selecting cameras and reviewing cameras easier than ever before, even if the user ( i.e law enforcement ) is un-familiar with the site. Freedom VMS supports multi-camera synchronized playback, and up to 68 live video displays.