What are you using the camera for?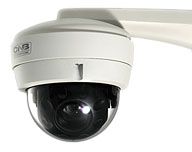 Before you choose a camera, you need to be clear on what you are using it for. There are many different uses for a CCTV camera. Certain cameras are better suited to certain uses. Below is a list of some common uses.
Detection (Something is happening here)
Identification ⁄ Recognition (Who is it)
Covert
Financial Diligence. (monitoring construction sites, machinery assets etc...)
Lower insurance costs, reduce fraudulent claims
Promotional ( allow visitors to view other activities across a venue or tourist site)
Health and Safety
Remote maintenance ( monitoring machinery for preventative maintenance )
Deterrent
Legal (i.e. Liquor licensing, Gambling Laws, Due diligence)
What determines the quality of a cameras recorded footage?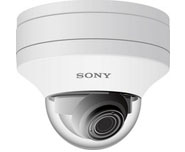 There are many factors that impact image quality, the most important include:
Quality & features of the cameras on-board CCD/CMOS & digital signal processor
Lighting conditions
Bitrate setting of encoder.
What type of CCTV technology you use. i.e. IP, HD-SDI, Analogue
Type of lens used
Quality of the manufactures' implementation of codec
Mounting location of camera
How camera is framed up for its intended purpose
Quality of cables and cabling
Resolution used
Real world compromises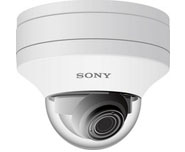 In the real world there are always compromises that will affect the quality of your CCTV solution. You should be aware of the cost that these compromises have on the final outcome:
The budget you give your surveillance systems has a bearing on the quality of equipment & final outcome
You can't control all lighting conditions but they can often be improved
Recording at lower bitrate/resolutions does increase retention period but gives you poorer quality footage
Mounting the camera to utilize existing cable runs does reduce cost but can reduce the quality & effectiveness
of its intended purpose
The number of cameras can be reduced by framing up a wider area but doing so often reduces the effectiveness of its intended purpose
Note: Some surveillance companies offer motion only recording or low bitrate recording which does reduce the cost of the system but won't give you the result you require. Camvex recommends 'continuous' AND 'motion' or just continuous, because we have found motion only recording often misses vital sequence of events leading up to an incident or misses the incident all together. Camvex also ensures that the image resolution is given an adequate bitrate to maintain the quality of the recorded footage.
Reading Specifications
Don't be fooled by many cheaper CCTV camera manufacturers stating they use one of Sony's imaging sensors chips in their cameras. Sony is one of only a handful of companies that manufacture CCD camera chips themselves. Many manufacturers do use Sony CCD's in their cameras but most do not offer the entire imaging solution, which consist of 3 major components which are;
The type of CMOS or CCD image sensor being used.
The type of DSP (Digital Signal Processor) which processes each image
The Lense
Examples of Sony's imaging technologies can be explored by clicking this link ->
The video below demonstrates how Sony test and specify the lighting characteristics of their cameras
IP Cameras, what's the difference?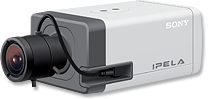 IP cameras, although more expensive, offer many benefits over traditional analogue cameras, these include:
Higher Image resolution
Inbuilt Video Analytics ⁄ Motion Detection
Integrated wireless options
Scalable for future growth ( Plug into an existing network outlet)
Eliminates cabling cost if you already have a PC network
Easy integration onto Intranet or internet
Easier remote access capability
HD IP cameras better match modern display ⁄ monitor resolutions & ratios
Option for on-board video storage
Dual encoding ⁄ streaming options
PTZ cameras what's the benefit?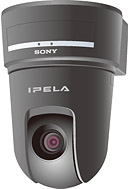 There has been tremendous growth in PTZ (Pan Tilt Zoom) cameras over the past few years. This is due to clients realizing the flexibility they get from a PTZ camera over 'fixed' cameras. Advancements have been gained in both PTZ technology and improved user interfaces. Some of these benefits include:
Ability to 'track' people over distance (if monitored live)
Use one camera to monitor multiple areas
Touch interfaces make it easy to zoom in on a designated area of interest
Schools use PTZ's to monitor large external areas i.e. playgrounds, fields
PTZ's are often use to remotely monitor equipment
PTZ's can be integrated into door sensors (i.e when a door opens the PTZ goes there)
Up to a massive 36X optical zoom
Dual encoding ⁄ streaming options.