CCTV in Education Institutions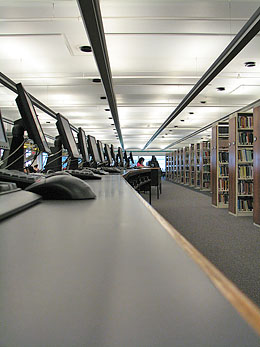 Security, theft and student/teacher personal safety are an increasing priority for Principals. There has been a general decline in respect for public assets. Where once it might have been the norm to allow visitors onto school grounds, this now poses a potential threat for students, teachers and material assets.
The use of CCTV in educational institutions can be broken down into a few broad categories.
Personal safety of students, teachers and other stakeholders
Protection of building infrastructure assets and learning tools
Aiding in the supervision of certain areas, i.e. PTZ cameras used sporting fields, theatres
A.I Cameras in Education
Camera that use AI (Artificial Intelligence) are increasingly being used because of their ability to identity and filter out certain types of objects using deep learning, some great uses for A.I cameras include:
Creating AI intrusion zones around trouble spots or important equipment. Once a person is detected in these areas it will flag an event in the video, and can also immediately send a push notification to a mobile phone or tablet.
Using an AI 'Active-Deterrence' camera to play an audio voice message, or trigger an audible siren when a student intrudes into a restricted or controlled area.
AI cameras make searching footage much faster as well, because of their ability to filter out everything that is NOT a human or moto vehicle.
PTZ Cameras in Education
Because PTZ cameras have the ability to manoeuvre and zoom closer into different areas, when located at strategic locations PTZ cameras are a great tool at monitoring activity from a great distance. You may have an area that is not covered by a fixed-camera, a PTZ could be used to zoom into this area. For most outdoor installations we recommend a PTZ with a 25x optical zoom length. Common uses for PTZ cameras include:
Monitoring and zooming into sporting fields
Monitoring and zooming into areas where activity is occurring on the fly
Monitoring and zooming into areas inside Gymnasiums and Theatres
Monitoring car parks
Fisheye Cameras in Education
The benefit of Fisheye cameras is they allow a complete wide 360° view of a large areas in one single video stream, which allows for great situational awareness when viewing these types of cameras. Fisheye cameras are suited to large areas with high ceilings example uses include:
Providing a complete overview video of Gymnasiums and Theatres from a single camera
Providing a complete overview video of a Cafeteria from a single camera
License Plate Capture cameras (ANPR)
License plate capture cameras, known as ANPR (Automatic Number Plate Recognition) cameras are special cameras specifically designed to capture vehicle license plates under challenging conditions, you can then search either for any plates captured during a specific time period or search for whole or partical plate characters some common uses include:
Capturing plates entering a car parking area
Capturing plates passing a vehicle hot spot
Capturing plates entering or passing an area where dumping of other illicit activity is taking place, often on the weekend
CCTV Technology choices
Cameras can be recorded locally, near network nodes usually located in each building or at a central location.
Nominated Users can monitor and playback camera footage from any authorised Client PC. Our solutions support a wide choice of CCTV technologies and cabling infrastructure.
We give you the choice of CCTV technologies as well as supporting multiple platforms concurrently under one software platform. Almost all these options are capable of utilising your existing cabling infrastructure which saves you are great deal of money.

Below: Distributed System Design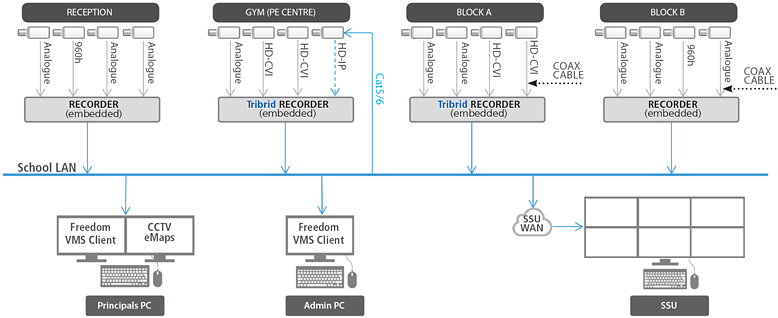 Below: Centralised System Design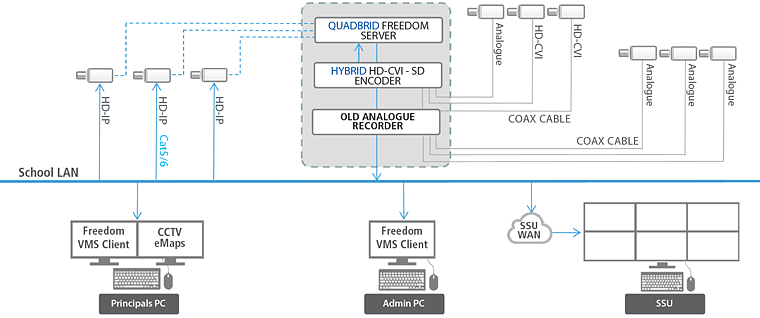 Freedom VMS - Multi-Platform CCTV Software
Freedom VMS (Video Management Software) is an Australian designed and manufactured surveillance software solution developed by Camvex. Freedom VMS is built on Multi-Platform support which is CCTV technology agnostic and compatible with CCTV hardware from the worlds' largest manufacturers including Omega, Maxima, Dahua, Hikvision as well as ONVIF Profile S IP cameras from Axis, Panasonic, Sony and many other manufactures.


The key principles of Freedom VMS are to provide;
Choice with CCTV technology (HD-IP, UHD-IP, ONVIF, HD-CVI, HD-TVI, HD-SDI, AHD and CVBS)
Choice with cable infrastructure (coax, CAT5/CAT6 and fibre)
Choice of hardware to suit different performance and budget criteria
Simple user friendly software, including drag and drop eMap camera selection in liveview & playback
A future proof software solution that accommodates all CCTV technologies across multiple brands with a simple & affordable upgrade path to HD
The End-User only has to learn one VMS to support a diverse range of CCTV platforms
Freedom VMS is installed at SSU with over 1,000 cameras connected over their Education WAN
The diagrams below illustrates eMap on playback What do Education Stakeholders say ?
"Every weekend and especially on the long weekends we had damage throughout the school. Since Camvex has been employed we have very minimal vandalism. Camvex was amazing in organising the installation and we have no difficulties with the system."
(Victor Armstrong, Principal, Eildon Primary School)
"After migrating a few of our existing SD cameras to 1080p HD-CVI technology we are impressed with the significant improvement in picture quality. Being able to do this gradually over time, utilising our existing coax cable, is very cost effective. The Freedom client software is backward compatible with the old and new recorders making it a straight forward transition for our staff."
(Graham Broadbent, Assistant Principal, Banyan Fields Primary School)
"Camvex were very responsive to the school's needs when installing our CCTV system. Locations were thoroughly
analysed and discussed prior to the installation seeking maximum coverage for each camera. Importantly the system has assisted the school to restore community confidence following a series of fires and vandalism. The work undertaken by Camvex was completed really well and I have no hesitation in recommending them."
(Micheal Cormick, Principal, Sussex Height Primary School )
"We recently migrated all of our existing SD cameras to 1080p HD-CVI technology and we are impressed with the significant improvement in picture quality. It was previously difficult to identify exactly who was in the picture but now we are provided with extremely clear images. The utilisation of our existing coax cable made the upgrade cost effective and the entire process was completed in a very short time. Our existing Freedom Client software is fully compatible with the new recorders making it a straight forward transition for our staff."
(Jason Coningsby, Principal, Concord School – Bundoora)
"The HD CCTV system installed by Camvex provides excellent image quality and has been beneficial for identifying offenders after vandalism has occurred. The eMaps operation is very user friendly and intuitive".
(Karl Hakkinen, IT Support | IT Security Expert, Boronia K-12 College)
Network Edge Recording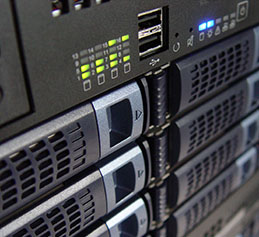 Camvex has developed a CCTV/IP video system which utilises the facilities' existing IP network, removing the need to install cable runs to a central location. This reduces installation costs substantially.
Network managers need not be concerned. Continuous video streaming is not required for the system to operate. All cameras are recorded locally, near network nodes (usually located in each building). Camera images are streamed over the network only when actually viewing live cameras or reviewing incidents.
Cameras can also be viewed and reviewed over the web via "Client Software" provided free of charge with installation. What this means is, that if you are the Principal or Facility Manager of a school or university, you can monitor or playback camera scenes from any authorised internet network connection.
IP CCTV in education
Educational institutions are well suited for an IP CCTV surveillance system, because most schools have an existing computer network infrastructure. This can eliminate the need to lay thick coax cable thus significantly reducing installation costs. IP based CCTV surveillance systems use a computer network to transmit video streams. IP based CCTV systems offer higher image resolution which can aid in the actual identification of an individual.
Upgrading to an IP based CCTV system can be done in stages, analogue cameras can be integrated into a fully digital IP based systems via the use of an encoder or you could start replacing your analogue cameras with IP cameras that have analogue outputs, then at a later stage you could replace your DVR with an NVR. Adding an IP camera is like adding an additional Computer to your school, just plug it into an existing free LAN port. On a traditional analogue system you have to run thick coax every time you want to add a camera, which is why IP based CCTV are considered more scalable.