History - Mission
Established in 1987, fully Australian owned and managed, Camvex Video Surveillance Systems has built a reputation for delivering results. Camvex offers Total CCTV Solutions as we are able to design, supply, rent, install, service and remotely monitor your CCTV equipment.
Most security companies attempt to be a total security provider, Camvex has always maintained the principle that better results will be achieved by utilising the experience of a specialist.
The strategy of dedicating all our resources to being a Total CCTV Solutions provider has been the key to our customers' satisfaction and the longevity of our success. Since 1987 we have been developing our CCTV infrastructure to provide "Total CCTV Solutions."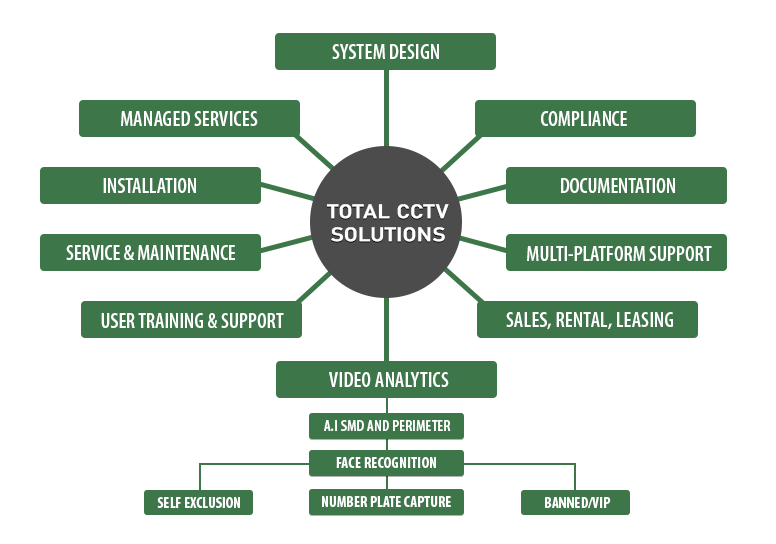 Why choose Camvex ?
Australia's largest range of CCTV equipment
Managed Services and health diagnostics
System design based upon thousands of camera installations
Latest A.I Solutions including perimeter protection and Video Metadata searching
Choice of CCTV technology UHD-IP, HP-IP, HD-CVI, HD-TVI, ONVIF, AHD
We support Multi-Platform CCTV (MP-CCTV) to give the freedom to choose
Remote Solar powered CCTV with 4G connectivity
Vehicle Registration capture (ANPR)
Face Recognition, including Self Exclusion and banning alerts
Showroom and workshop facility for product demonstration and evaluation
Adhering to the latest regulations, including new Liquor Licensing legislation
Overt, covert, night and ruggedised camera solutions
Installation & service performed by "in-house" qualified CCTV personnel.
Sector Coverage
Hotel & Gaming including POS integration
Retail chain
Education and Learning
Convenience & Budget chains including POS integration
Fast Food and Eatiery chains including POS integration
Public Surveillance, Street Surveillance
Transportation Infrastructure
Remote infrastructure asset protection
Sporting Venues
The People behind Camvex
Our CCTV System Engineers can ensure you adopt the most cost effective solution for your needs. People provide solutions, not boxes of equipment. We have the industry's most highly trained CCTV personnel including.
System Engineers
Installation Manager
Service Manager
Inhouse workshop technicians
Field Technicians
Documentation Manager
IP Video Integration specialist
Software Engineers
Web Developer
Site Inspection, auditors
Installers
Our Showroom
Our CCTV showroom is not only the largest in Australia, but the most comprehensive facility for evaluating CCTV products and technology. There are 70+ CCTV cameras, POS interfacing and numerous digital video recorders.
Compare various HD cameras, both dumb and the latest A.I. models objectively in a controlled environment. Two high speed NBN fibre connections allow demonstration of remote camera access. Camvex has installed more than 4500 CCTV systems. The recommendations we have made on technology and our ability to support them is what sets us apart.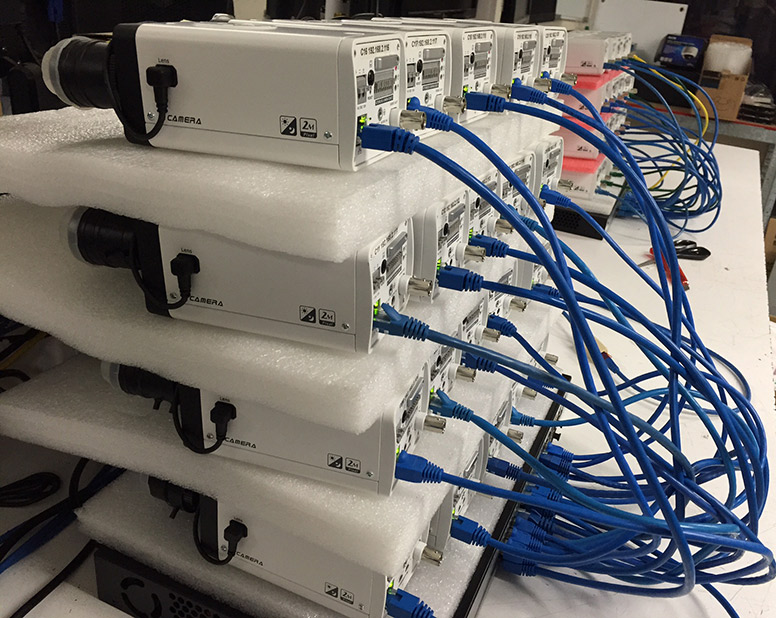 Some of our Clients
ALH Hotel Group
Abruzzo Club
Australian Venue Company
B & A Motors
Bacchus Marsh PS & SC
Baden Powell College
Belgian Beer Cafe
Boronia PS & K-12
Boxhill Secondary College
BP Services Stations (x16)
Brighton Secondary College
Buckley's Entertainment Centre
Bundoora Secondary College
Castello's Hotel Group
Carpet World
Catholic Regional College
Centrefold Lounge
Century City Tavern
City of Casey
City of Greater Dandenong
City of Frankston
Coopers Ale House
Corncord School (Bundoora & Watsonia)
Dandenong Club
Deer Park Secondary College
Edwards Lake Hotel
Elsternwick Club
Elisebeth Murdoch College
Essendon Keilor College
Fowles Auctions
GrainCorp Foods
Heathdale Christian College
Hunter Group of Hotels
John Paul College (QLD)
McClelland College
McDonald's Australia
Melbourne Girls College
Melton Secondary College
Mornington Secondary College
Narre Warren Bowls
North Ballarat Sports Club
Oasis Bakery's
Progressive Venue Services
Ringwood Secondary College
RSL (Returned Servies League) x 22
Sims Metal
Sunbury College
Sushi Sushi
Tibaldi Small Goods
The Men's Gallery
The Reject Shop
Unilodge x5
Various Body & Owners corp
Various other schools
Various other Independant Hotels
Various other Entertainment venues
Wake Up - Bondi, Sydney
Zagame Hotel Group